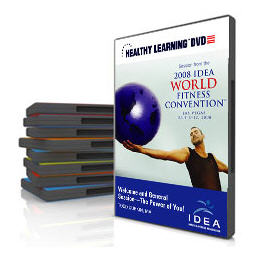 It's been said that "if you want to become someone new you need to learn something new." That's a rule I have lived by all my life.
If you weren't able to attend this year's IDEA World Convention in Vegas then you missed an opportunity to learn some really great new stuff.
But it's far from too late! Dawn and I attended the event this year for the very first time and man did we walk away with a suitcase full of new learnings and experiences… no hotel towels and ashtrays.
One of those experiences had to do with presenting. I was invited to teach my new 7 Rules of Achievement program for hundreds of like-minded fitness professionals just like you and me. Of course I did so with my own unique style of teaching that really caught everyone off guard, but engrained the learning on a much deeper level.
IDEA liked the presentation so much that they very generously asked me if I wouldn't mind it being filmed, packaged, and sold in their IDEA recourse library. The program was presented as Keys to an Achievable Outcome and is now available on DVD for the very first time through IDEA. Also, you can get it at a discount by ordering before September 18th.
Check This Out: The Complete 7 Rules of Achievement Training Program will be featured in the September issue of Muscle & Fitness and FLEX Magazine and will also be available online in September.
If you would like to pick up the IDEA DVD presentation at the discounted rate I will deduct that price from the cost of the complete 7 Rules training program should you decide you would like the complete program as well.
 I know you will find it to be one of the most powerful goal achievement and coach training programs in the world and is specifically designed for fitness pros.
Read on…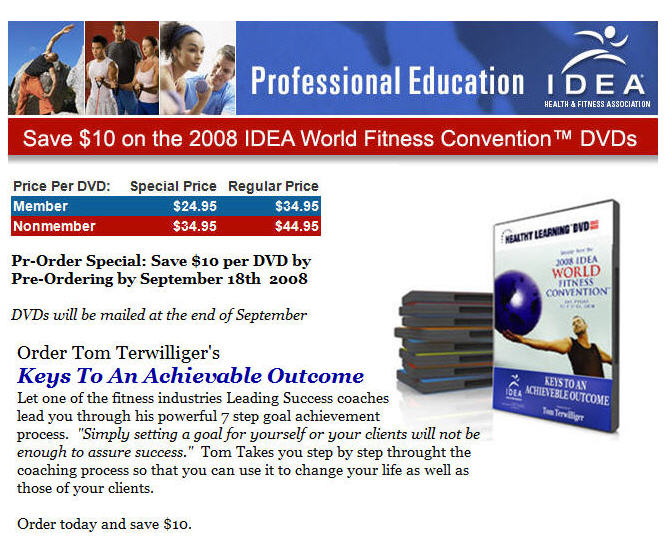 Go to IDEAFIT.com and check out Keys to an Achievable Outcome and the fantastic educational resources including our good friend Todd Durkin.