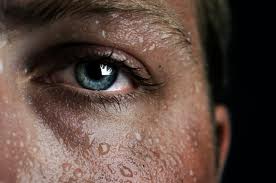 Sometimes it's the numbers on the scale, other times it's a single unforgiving glance in the mirror or just a lack in energy that motivates us to work towards being healthier and making healthier choices.  Occasionally we all get the "healthy mindset" that we are going to change our unhealthy habits and "evil ways." And so we begin to work towards maintaining a cleaner lifestyle.  It may include fitting exercise into our busy schedule or changing our diet habits.
In the beginning, it is easy to be vigilant towards being healthy, but over time the motivation starts to diminish and the old habits and conditioned behaviors start creeping back in.  We've all been there.
Maintaining the motivation is a challenge, but here are some ways to keep that positive mindset that will help you stay the course and achieve optimum health and wellness.
Set Realistic Goals
If your goal is to lose weight, be realistic in your expectations and goals. It is easy to get frustrated if you do not see the unrealistic results you were expecting. Tell your loved ones your health goals so you get automatic support team that will cheer you on through each success. Warring: Don't share you goal with everyone…#1 no one other than your closes friends and loved one car and #2 sharing you goal will the world will actually diminish the internal motivation to achieve it.
Do It For You
Your health goals should be for you, and not to please someone else. You are your biggest supporter and to make a complete lifestyle change for someone else will quickly dampen your motivation.
Make It Easy For Yourself
Do not set yourself up for failure, do things to make it easier for yourself to achieve your goals. If hunger at work has you running to the vending machine, then pack healthy non-processed snacks to ease the hunger and avoid choosing unhealthy packaged food. If you have a sweet tooth at night, then research recipes for healthy snacks that will deliver a healthy dose of sweetness to leave you satisfied. Making a lifestyle change can be easier if you find healthy alternatives to ease constant cravings.
Set A Prize
To give yourself an extra boost of motivation for achieving your health goals, plan a prize for yourself once reaching your goal. Achieving health and wellness is the ultimate prize, but it is always a motivator to include another a special reward for a job well done. Depending on your available time and budget, plan a gift that is fun and does not involve an unhealthy habit. A reward should not be that you get to have a hot fudge sundae; rather you take a vacation or get tickets for your favorite sports team.
Be positive and keep your motivated mindset, while achieving your health and fitness goals. If there is a slip up, set back or transgression ( and there will be) continue where you left off. No big deal, we all slip and fall now and then, just pick yourself up, brush off the dirt, spray a little antiseptic on your knee and get moving again.
Stacking Effect
Before you fully achieve your goal set another goal! Many times upon the completion of a goal there's the "Now what?" after effect accompanied by a drop in attitude and energy and quite often a slip back into old habits.  The last thing you want is to lose momentum. You are not someone who just lost weight or got healthier… you are someone who is healthy, fit and energized.  If you want to maintain it make it a lifestyle by stacking your goals for continued success.

[autoresponder1]