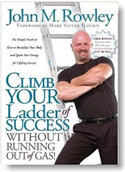 Be sure to join me and master coach, John Rowley on tomorrow's (Thursday, May 27) Achievement Masters Teleseminar series. Listen to the show live, we will be taking one audience member, coaching him/her for free and tracking the life changing results on the show over 90 days!!
John is also giving away as part of his Lifestyle Transformation Coaching launch two 30 day lifestyle coaching  jumpstart packages plus by being on the call live your hear some of the best coaching tips you can get this side of the equator.
Make sure you join us.
Click the link for details and¬†to listen to the replay¬†—–> http://tinyurl.com/RowleyOne