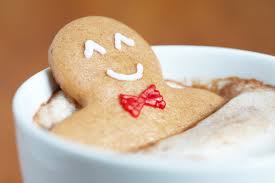 Listen, the holiday season can be pretty challenging but if your attempting to stay on a healthy lean eating plan and sticking with your regular exercise program you may be in for an even greater challenge… some additional stress.
Be sure to watch the video below…
RECIPE 1 – Max Mindset Pound Cake

1. Take care of yourself  The temptation to let your health slide by overeating, indulging in excess alcohol, skipping workouts, and not getting enough sleep is very strong. But if you want to get through to January without feeling like you're hungover from a four-week bender, maintain discipline and stick to the program.
2. Be realistic with yourself There are basically two types of holiday stress–either you're overbooked, or you are under-booked. If you want my advice, go for quality over quantity, and make the absolute most of the friends, family, and celebrations you have without stressing over having to see or even mail cards to everyone you know.
3. Make it about someone else One of the best ways to get out of your own slump is to turn your thoughts (and emotions) out to others less fortunate. Any act of kindness, from volunteering at a soup kitchen to simply reaching out to say hello to a stranger at the mall, has the potential to transform a person's entire holiday season as well as yours.
4. Don't OD on "fun" Parties, family visits, this gathering, that gathering–they're all supposed to be fun, fun, fun, fun, fun! But so much "fun," especially when you're not really feeling it, can be downright exhausting and even depressing. Give yourself space this season to not have fun. Scheduling a couple of slow, hang-around-the-house days to counterbalance the maddening tidal wave of activity may be just what you need to refresh and renew.
5. Declutter When people think of the holidays, they usually think of gifts. A great way to open up your life for the gifts you may receive is to get rid of the things you no longer use. At the beginning of the holiday season, go through your closets, donate what you don't use to charity, recycling what can be recycled, and throwing away anything else that is just creating a mess. You'll be amazed at how awesome it feels to have all that space to move and live. And you will be doing a good thing for the less fortunate (and the environment).
The holidays don't have to be a stressful time of year. With planning, self-control, and a bit of creativity, you can have a great holiday season without burning yourself out.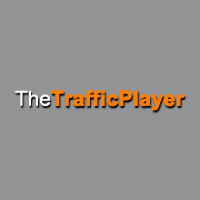 See all the MAX MIND SET Videos
RECIPE 2 – Pineapple Squared Green Smoothie

A delicious, simple, and great for detoxing and de-stressing!
1 apple1/2 cup pineapple chunks1/4 cucumber3 stalks fresh mint

3-4 stalks kale

1 scoop vanilla protein powder

1 cup water (more as needed for consistency)
I got this recipe from the one and only Betty Rocker… and it's freakin' awesome. She has just finished compiling and concocting yummy healthy gluten and dairy free recipes for The Complete Green Smoothies Guide.
Now through January, she's offering The Green Smoothie Guide with a gift of her Healthy Holiday Recipes Guide – a complete menu from drinks through dessert that is gluten and dairy free and made with all whole foods. (SCORE!!)
Take a look inside:


Here's to your stress-free holiday. CHEERS!!