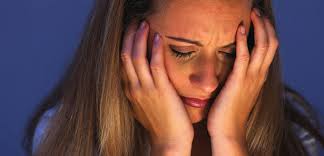 What is your motivation in your life? Are you ready to BE the person you want to be? If you're feeling a bit frustrated or discouraged at the lack of goal achievement in your life you're not alone.
Many people today feel a sense misalignment between their current reality and the hopes and dreams they have for the future, between whom they are now (out of shape, broke, and alone) and who they would like to be (athletic, rich and loved.)
This incongruence or "misalignment" can be the source of frustration and disappointment but it may also be the key to higher achievement. Realigning your life and desires is a key method to achieving your dreams. In a recent article the Huffington Post asks why are we so frustrated at work or at home?
The articles authors Behnam Tabrizi and Michael Terrell say "many people have not done enough soul-searching to find their true path to achieving goals."
Although it's easy to label this misalignment as a goal achievement problem, it's often a calibration problem. Often the issue is not that we are perpetually falling short of our desires (though we may be), but that we don't understand our true desires.
The authors recommend a three-step process to lead to greater satisfaction at home and at work. The KNOW-BE-LEAD process helps uncover the true meaning underlying "the work," which boosts productivity and helps achieve goals.
1. KNOW what motivates you as a person. Examine your values, and take a look at what makes you feel the most alive during your day. Uncovering your motivation can help you create life and work with meaning. Enhancing self-awareness helps you pay attention to the moments in your day that make you feel like you are serving your true purpose.
2. BE the person that you want to be by figuring out how to align your life with your goals. Once you know your true self and what drives you, you can set goals that will help you achieve your true desires. Keep in mind that small changes work better than drastic changes when you are trying to tweak your life.
3. LEAD others along a path of greater alignment. Once you have figured out how to know yourself and be the person you want to be, sharing knowledge and motivation with others helps you become a leader.
I would add one more critical element to your practice when it comes to learning how to identify your true desires. Be Authentic in everything you do. By letting go of any fear you might have about being yourself even in uncertain situations you will learn to trust yourself and develop rapport with who you really are. It's from that place that you will finally discover and align yourself with your true desires.

[socialshare style="hc" title="Share This Page" facebook="yes" twitter="yes" googleplus="yes" color="FAFAFA" bcolor="DDDDDD"]