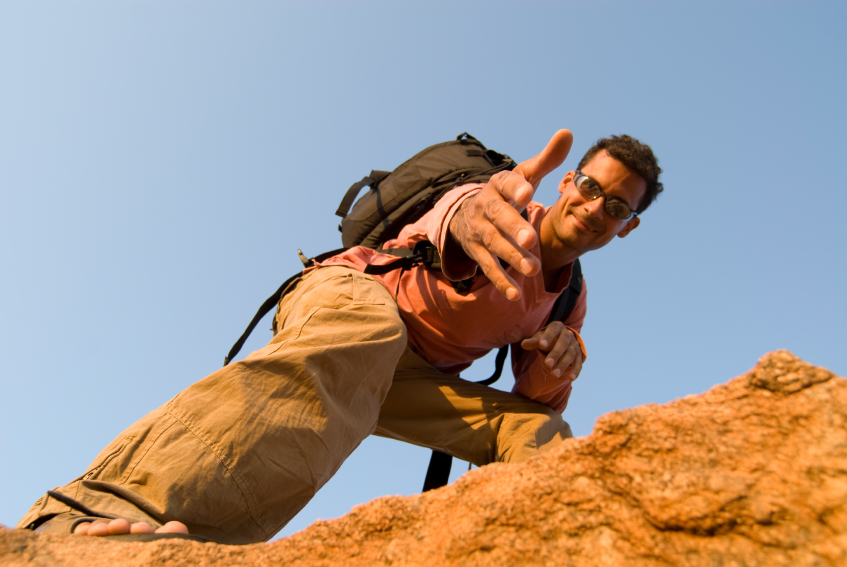 Have you ever had a partner, coach or friend who pushed you a little harder than you actually wanted to be pushed?  I mean they demanded more from you perhaps than you yourself even thought you had?
When I was training for competition I always had a training partner and the very best training partners were the ones who were the MEANEST, toughest and most demanding.  I once trained with a guy I can only describe as a complete psychopath. I never trained harder or looked better… I hated the guy but loved the training.
Then there were those times when I had to face the iron alone. I remember my 3rd attempt at winning the Nationals – I had taken the bronze and the silver consecutively the two previous years and you might say this was the moment of truth. If I didn't win it my third time out I would have lost the power of all that momentum and as they say "3 strikes and you're out" .

Yet, I was having a tremendous amount of difficulty finding the energy and discipline to train and diet the way I knew I needed to.  For some reason the motivation just wasn't there.

Have you ever been in that place 'Äì where you knew you had to get moving and even knew exactly what you needed to do but simply couldn't find the gumption to do it?
In hind sight I realize now that part of what was holding me back from unleashing everything I had was a lingering unconscious doubt as to whether or not – I was really good enough to win the whole thing Рto be a full fledged champion. Sure, I was good enough to come close – even within one point of winning the previous year- but the whole enchilada????

And so the ENERGY around my preparation had gone MIA. On top of that my psychopath training partner had also gone AWOL – so I was going it alone.
If you have ever trained for an athletic event, body transformation challenge or contest you know that the real serious training begins at about the twelve week mark. When I began to realize there was a problem I was already at the10 week mark and in the worst physical, mental and emotional shape of my life. You could say my BOTTOM LINE wasn't looking so good.
I needed help DESPERATELY 'Äì so I reached out to my mentor Tony Pandolfo who I hadn't seen or spoken to in a few months. I remember calling him out of the blue late on a Sunday night and sharing my challenge.¬† He didn't try to coach me or even sympathize he simply told me to show up in the gym at 6am the next morning and that I had better be ready to rumble.
Bear in mind that I had been training at around 3:00 in the afternoon and had never considered myself a morning person.  But I also knew that unless I wanted to be "mourning" my own defeat in 10 weeks I had better get to bed early, show up early and be ready to go at 6 am.  Something I would not have done on my own.

Now other than the morning thing 'Äì wasn't too worried about keeping up with Tony 'Äì he was after all almost 40 years old at that time and I was in my prime at only 27.
That may have been the worst "ass"umption I have ever made in my life.

While I had my head in the men's room toilet getting rid of what was left of my pre-workout breakfast, Tony was banging in the stall door 'Äì demanding that I get back out there and finish the workout.

Man he was MEAN'Ķ but it was exactly what I needed to get the ENERGY back to where it needed to be.¬† He knew I had the ENERGY AVAILABLE 'Äì I just wasn't MANAGING it at that moment.

He knew as did I that if I were going to win I would have to tap into and manage that available energy every single day for the next 10 weeks. And if I was truly a champion – well beyond those 10 weeks.

That was the year Tony and I brought home the GOLD at the Nationals.

From that experience forward I have never been shy about asking for help when it's needed – or giving it when it when it was asked for and sometimes before.