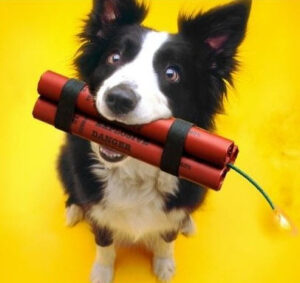 There's the old quote, "Intention is everything." It's easy to say and seems to makes sense on a fundamental level, but why? It's also easy to say that "my intentions were good" when things just don't work out the way we planned.
So what's the big deal and where's the real power of intention if it's used so often and so casually?
What most people miss about the power of intention is the process of intending in the first place. Every choice we make holds some importance, but we don't make choices in some box that's isolated from who we are and what we think.
Choice starts with intention.  How we frame— think about—or come up with—the choices we think we have available reveals where the real power of intention comes into play.
For example, if your intention is to lose weight, that intention will immediately present a variety of possibilities on how to achieve that weight loss. Our minds then create choices based on those possibilities. The choices you make from there about how to achieve your weight loss goal can then be traced directly to the limitations of your intention in the first place.
In order to gain more control over our lives, we need to understand how to better create and frame our intentions. Think about the weight loss example again. If we were to broaden the intention of "losing weight" and re-frame it into the more expansive intention of "life-long energy and healthy living," the possibilities and choices automatically expand… and present themselves much more often.
The narrow intention of losing weight without the mindfulness and broader intention of living a long healthy life with abundant energy becomes just another short term journey of "dieting."
That is not to say that the power of the "broader intention" can't also be chunked down and focused towards short term objectives. For example, if we create smaller direction oriented intentions like losing weight, toning our abs, increasing our physical endurance, and eating more fruits and vegetables, around the intention of a long healthy life with abundant energy then we will be presented more often with possibilities and opportunities that reflect those intentions and ultimately lead us to our broader objective…or better.
Whether broadening or focusing our intentions, the true key to the power of intention is following through with ACTION.
Intention alone is powerless if we don't act on it from the very moment we intend to.