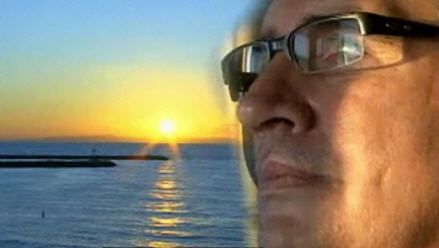 I know times are tough and we're all feeling it at one level or another.
It is also a time of opportunity and a chance to define who you are. It's how you handle adversity and challenge that will define not only who you are but whether you will prosper or just survive in the years to come.
Hardship and challenge can give you purpose and meaning and become the catalyst for greatness.
I was listening to the Today Show this morning as I was writing an article inner strength when I overheard Matt Lauer mention a familiar name. Augie Nieto the founder of LIFE Fitness and a prominent leader in the fitness industry for nearly three decades.
A few years ago Augie received a life changing diagnosis of Amyotrophic Lateral Sclerosis (ALS, or Lou Gehrig's disease). It meant a slow humiliating and painful death. Augie wanted to end it and even tried to do so.
Then he made a decision that his illness had meaning and that he could use it along with his influential list of contacts to truly make a difference. He and his wife immediately got to work and created Augie's Quest a foundation to raise money for aggressive treatment and cures for MDAs and ALS and in just three years they raised over $18 million dollars.
Now at age 50, Augie is approaching his role as co-chairperson of MDA's ALS division with the same ironclad will and determination that catapulted him to entrepreneurial heights in the fitness world.
Greatness is defined by our action under adversity not when things are easy.
You too can make a difference in some small way everyday' find a way to make yourself, me, and others proud of you.